Acer Chromebook Spin 314 (2023) review: the laptop I wish I'd had as a student
If you want one reliable, high-quality device that'll get you through the school year, look no further.
Acer Chromebook Spin 314 (2023): One-minute review
The single best thing about the Acer Chromebook Spin 314 is how easy it is to take around with you, no matter where you're off to or what carrier bag you've got this laptop will become your most helpful travel companion. I was pleasantly surprised when I first received our review unit of the laptop and was able to slip it into my little tote bag, with room to spare for both the charger and my current paperback of choice. 
In terms of design, for what the Chromebook is offering in terms of simplicity and portability I think it looks like the perfect productive machine. No fancy aesthetics or unnecessary frilly, this is likely my favorite Chromebook design so far, and as a long-time Macbook girl that claim carries a lot of weight coming from me. The Acer Chromebook Spin 314 could be the best laptop for you if all you want is something to work on, maybe watch a few shows, and put away until the next day. 
I worked with this laptop for several days and honestly, it was the most stress-free testing I've done in a while. Because it's so thin and light, I could slip it into my bag and carry on with my life without my shoulders screaming, and with a good 10 hours of battery life sometimes it wouldn't leave my bag for a day or two purely because there was no rush to plug it in and charge it. As usual, the simple ChromeOS interface is free of any unnecessary apps or clutter and you can boot it up, sign in, and get to work in like 10 minutes right out of the box. 
If you're looking for the best student Chromebook, you've come to the right review. The Acer Chromebook Spin 314 is everything you need and more to get you through the school year without splashing out a frightening amount of cash. The touch display makes reading digital textbooks or annotating notes a breeze, and the glass-like trackpad is a joy to use. 
The Intel Pentium processor inside means you can work and watch at the same time without any impact on performance, making multitasking easier - of course, part of the credit here goes to Google for making ChromeOS such a resource-light operating system. Overall, I really enjoyed my time with the Acer Chromebook Spin 314 and I'm actually quite sad I can't hold onto it forever. 
Acer Chromebook Spin 314 (2023): Price and availability
How much does it cost?  $380 / £329 / around AU$661 
When is it available? Available now
Where can you get it? Available in the US and UK, tricky to find in Australia 
Chromebooks are often heralded for their affordability compared to other laptops, and the Acer Chromebook Spin 314 lives up to that and more. This is probably one of the best cheap laptops you can buy right now in terms of pure value for money.
Keep in mind that the cheaper price tag often indicates somewhat limited capabilities, so if you want to play games beyond mobile app games (via the Google Play Store), you'll have to look elsewhere. 
This sentiment extends to users looking for a device with some serious computing power, as once again, Chromebooks are for your everyday basic tasks - if you want to run resource-intensive software, you'll need to find something else. For everything this device offers, the price is very reasonable.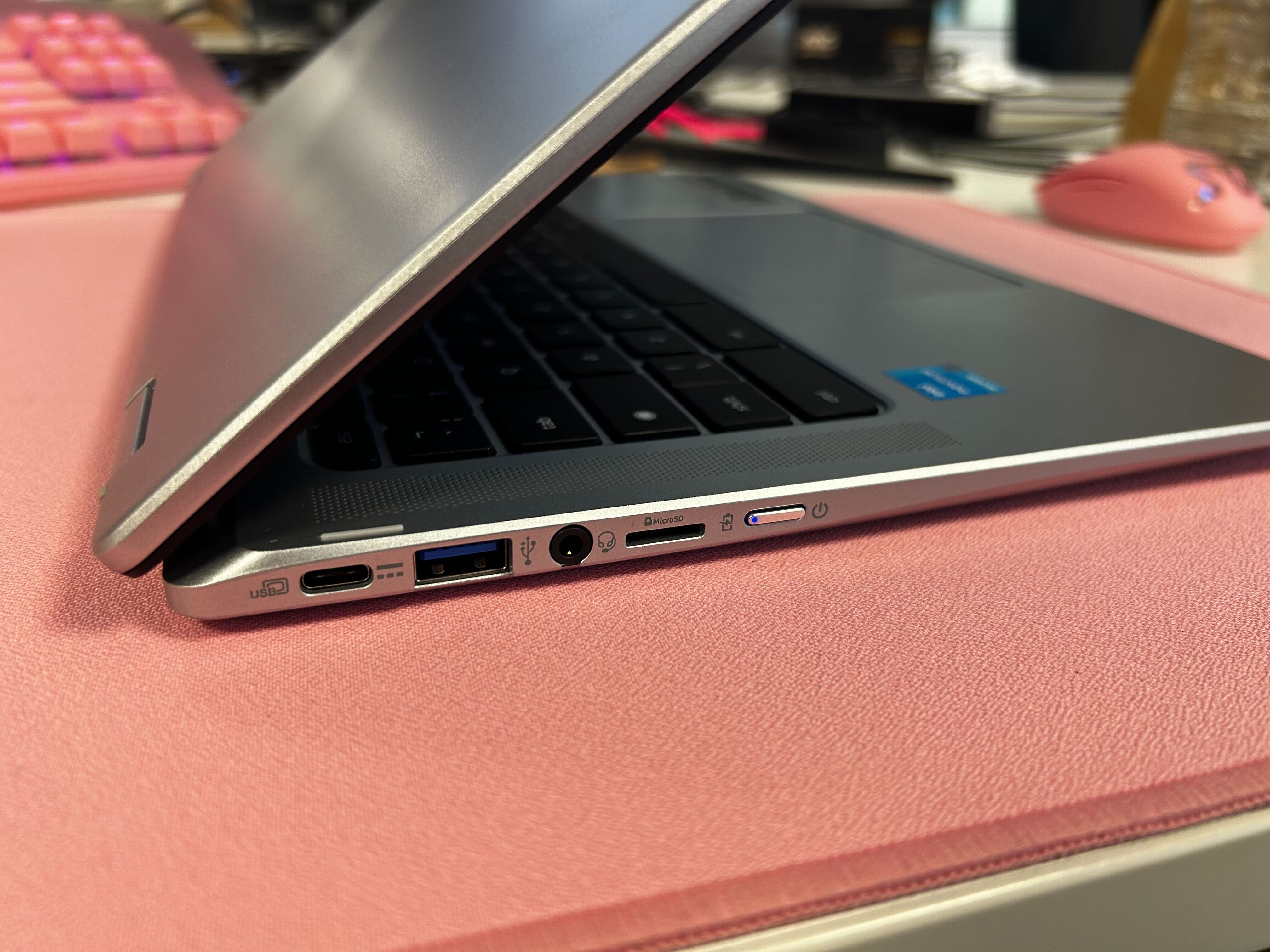 Acer Chromebook Spin 314 (2023): Specs
There are a few different models of the Acer Chromebook Spin 314, with our review unit effectively taking the entry-level position. There is actually a cheaper Spin 314 that uses a MediaTek Kompanio processor, but that model is older and uses a slightly different chassis.
As for other models, it's a bit confusing; the US Acer website list a far more expensive model ($679.99) but it's missing some specs, most notably any storage details - and I couldn't find it for sale anywhere, either. As such, I've included only the specs for our standard-model review unit below.
Acer Chromebook Spin 314 (2023): Design
Solid, functional chassis
Sleek and Stylish
Comfortable typing experience 
I absolutely love the design of this laptop. This may be my youth showing, but I think it looks so retro and cute. The silver plastic chassis and overall rounded design remind me of the laptops my dad used to use - and sometimes let me play Minesweeper on - and I think the choice to go 'back to basics' was a smart move on Acer's part. 
Image 1 of 3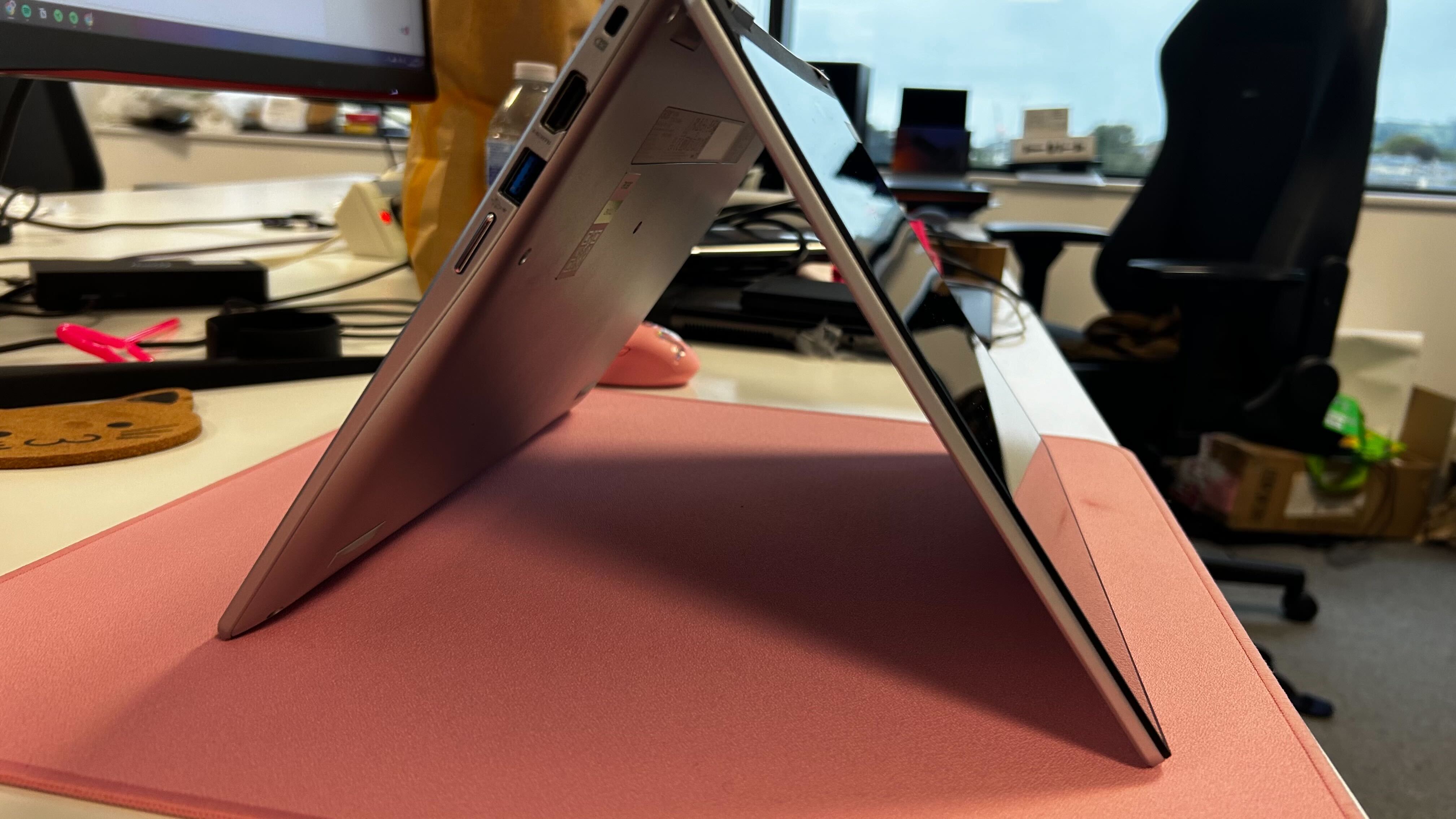 Image 2 of 3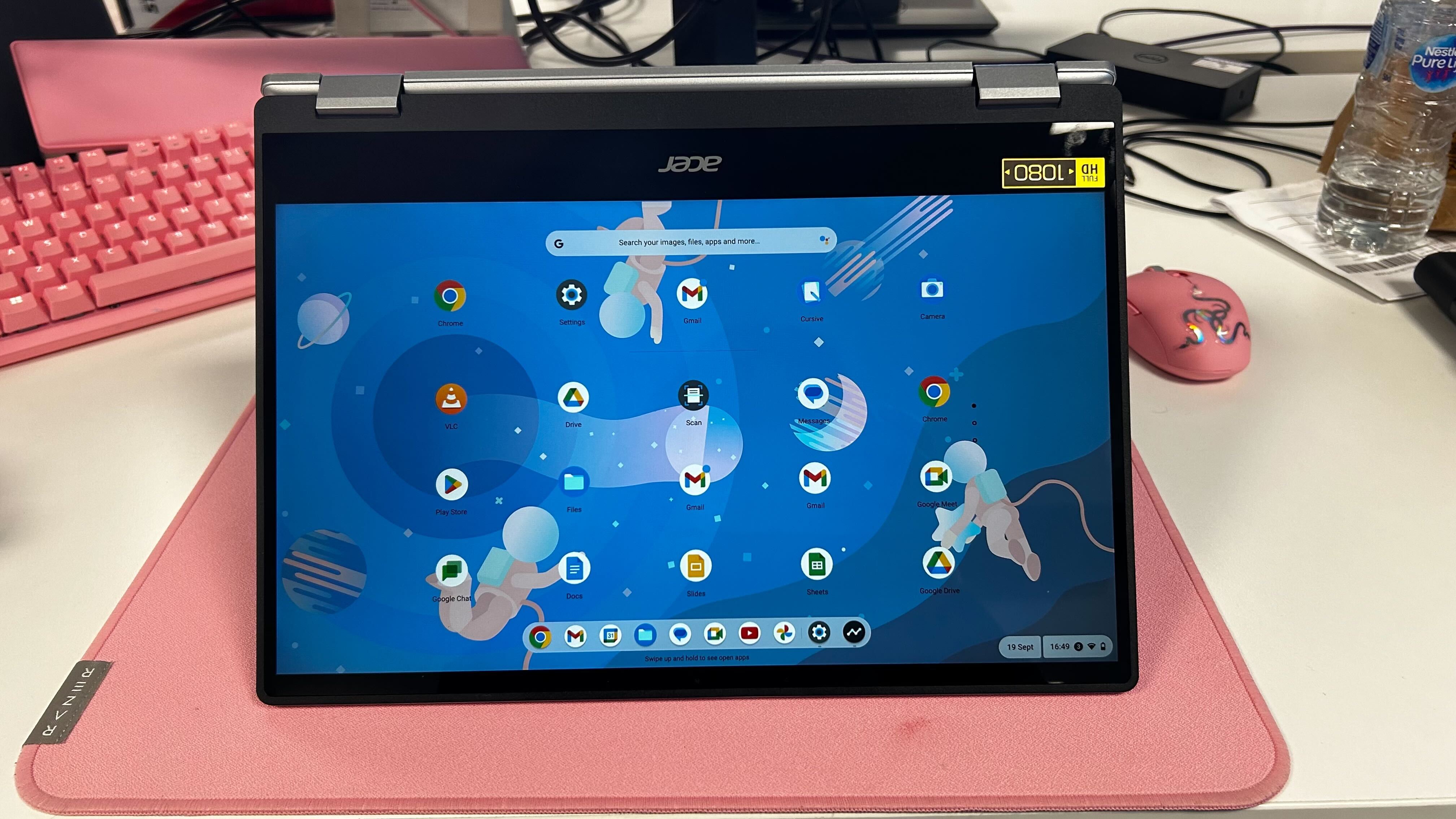 Image 3 of 3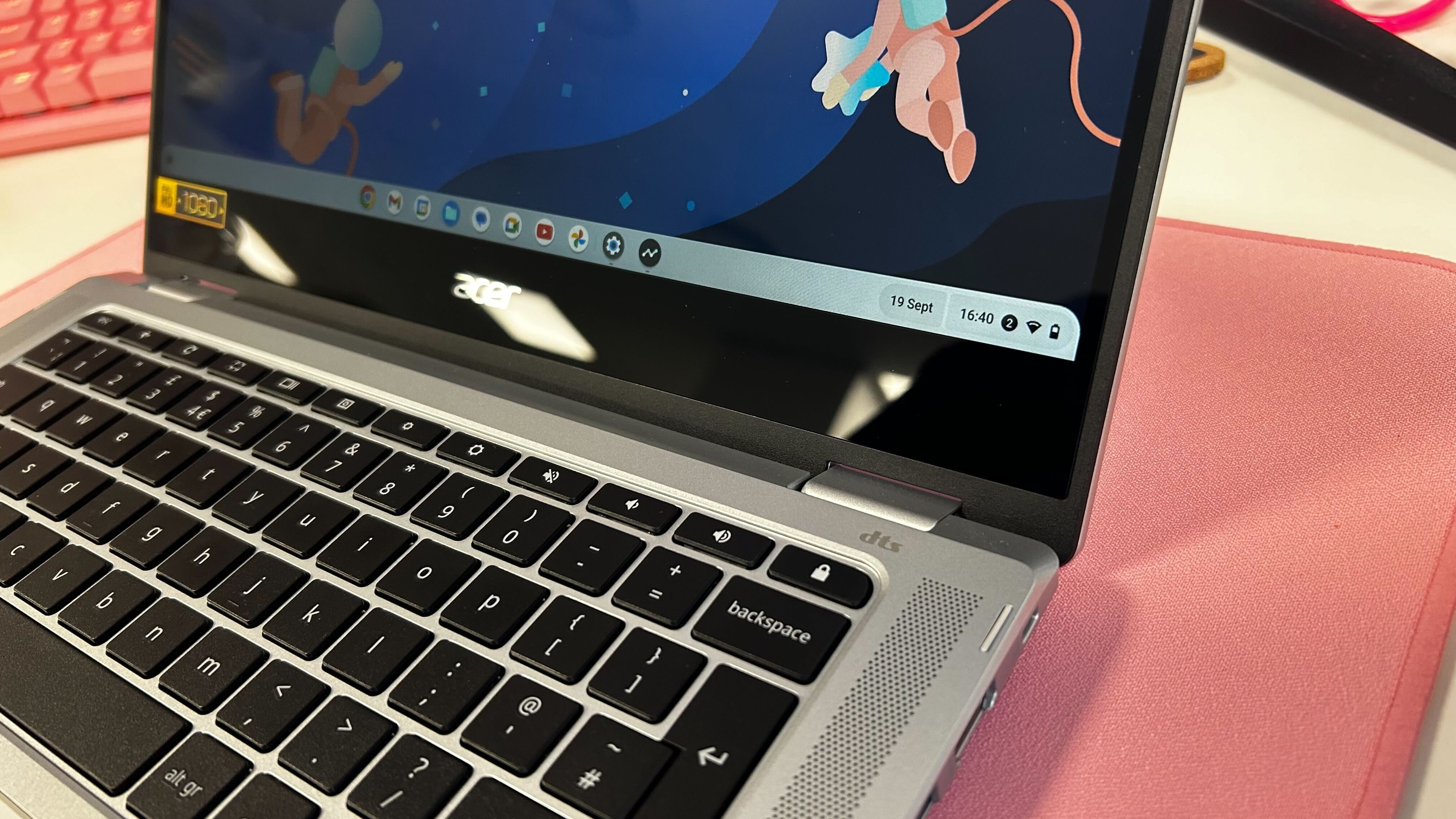 Of course, it wouldn't be called a Spin if it didn't spin - well, at least offer some kind of mobility. The full HD touchscreen offers impressively sharp colors without feeling too harsh, and the ability to turn your thin laptop into a slightly chunky tablet thanks to the 360-degree hinge is perfect if you want to snuggle up in bed to binge your favorite shows.
In terms of connectivity, you get a good selection of ports that include two USB-C ports, standard USB-A, and HDMI, so you can hook up quite a few peripherals and also connect it to a monitor if you want a dual-display setup. 
Typing on this laptop is a dream once you get used to the Everything Button (ubiquitous on ChromeOS devices) replacing the caps lock, and as someone who notoriously hates most laptop touchpads, the Acer Chromebook Spin's is very tactile. Also, Acer uses ocean glass in the touchpad's construction, meaning the pad is made of recycled materials - a small but welcome addition that I appreciate.
Although its minimalist appearance might not be for everyone, I can't really fault the design of the Acer Chromebook Spin 314; it's probably my favorite Chromebook so far. That's saying a lot, because I'm not very sweet on Chromebooks myself as a committed Macbook girl.
Acer Chromebook Spin 314 (2023): Performance
Good performance 
Great storage speed
Acer Chromebook Spin 314 (2023): Benchmarks
Here's how the Acer Chromebook Spin 314 (2023) performed in our suite of benchmark tests:
Mozilla Kraken (fewer is better): 608.1ms
Speedometer: 301
JetStream 2 (higher is better): 213.4 points
TechRadar battery life test: 10h 15m
Of course, the Acer Chromebook Spin 314 runs on Google's ChromeOS, the easiest system to navigate and learn if you're just starting out on your laptop journey. It's suitable for most everyday tasks like browsing the web, collaborating on documents, streaming a favorite show, or just watching YouTube. The laptop is generally geared towards lightweight web-based activities, though that's not to say it isn't a strong contender for our list of best student laptops or even the best Chromebooks. 
The Acer Chromebook Spin 314 can pull a decent level of speed and computing prowess from its Intel Pentium Silver N6000 processor, and both within the benchmarks and general stress tests - plus frantic multitasking from me trying to do a million things at once - it breezed through everything I threw at it.
This laptop comes with 4 GB of DDR4 memory, which I'd say would be insufficient for a Windows laptop but is less of an issue here. There's also only 128GB of local eMMC storage, which again could be an issue were it not for ChromeOS's reliance on cloud storage via Google Drive. Naturally, these specs are modest overall, but that's not a huge problem for a Chromebook - especially one as competitively priced as this.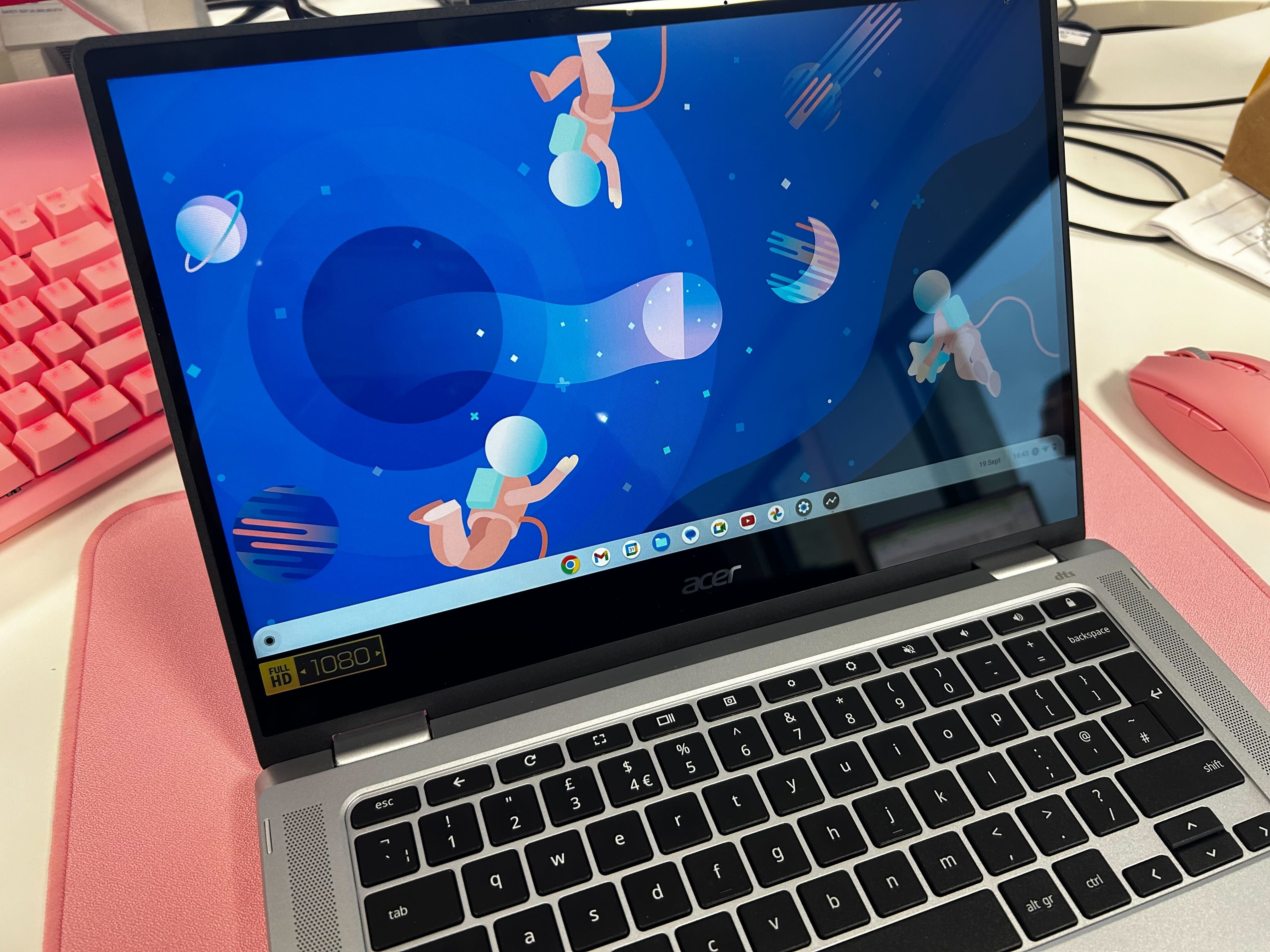 I worked on this laptop for a few days and while it was an adjustment to get used to the Everything Button, I'm genuinely sad I have to let go of this laptop. While I was using it I was thinking about my younger self, in school and university, and wondered at how much easier my life could have been if I had my hands on a laptop like this.
I wouldn't have had to lug around a monstrously heavy machine, and it could've comfortably pulled double duty as an entertainment device in tablet mode. I can't stress enough how much I recommend this laptop to students. 
If you're going to be doing an essay-heavy degree, you should be looking at the Acer Chromebook Spin 314. Thanks to Google's cloud ecosystem, you can just pick up where you left off with your coursework on any device. 
Plus, it's super refreshing to work on a device without all the clutter of regular desktops but still with basically everything you'd need to get through the day. 
Acer Chromebook Spin 314 (2023): Battery life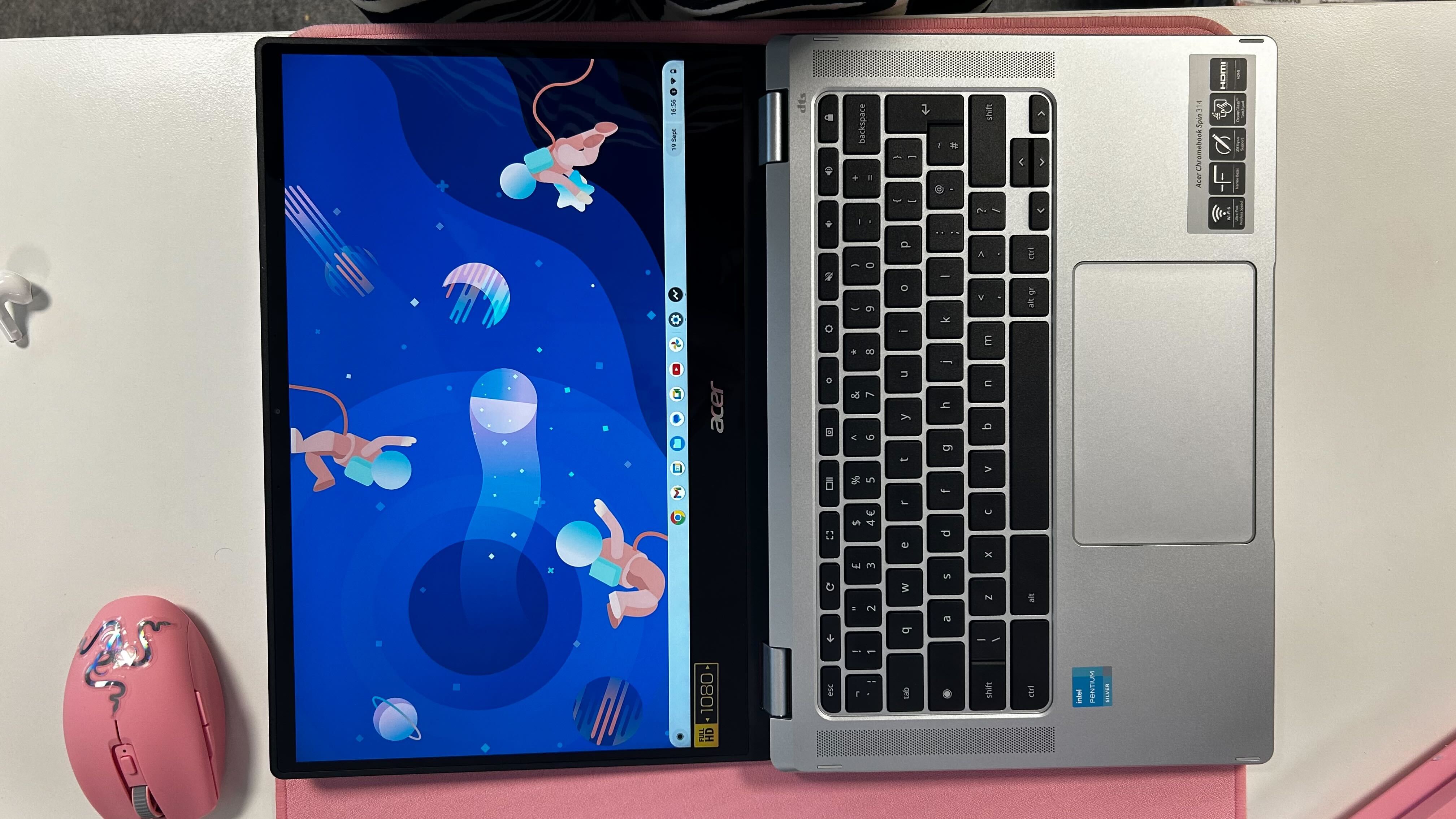 10-hour battery life
All-day use out of a single full charge 
The battery life of the Acer Chromebook Spin 314 lives up to the 10-hour estimate provided by Acer, clocking in at 10 hours and 15 minutes during our battery life benchmark. 
In the time I spent reviewing it, I only had to charge it twice - which is pretty impressive, and my biggest pet peeve when reviewing laptops is needing to have them constantly plugged in. You can leave the house, work on it all day, then come home and get at least two hours of Netflix time before you have to plug it in again.  
Should you buy the Acer Chromebook Spin 314 (2023)?
Buy it if...
You're a student on a budget
Acer keeps it simple but sweet here: this is a plain laptop that is designed to get you through the day, and for the price you're getting a good, reliable product.
ChromeOS is your thing
ChromeOS has gained popularity and is genuinely a very good operating system, particularly if you work across multiple devices and want to take advantage of the Google ecosystem.  
You're often on the move
There are lighter machines and smaller machines, but for a 14" laptop this is tough (and cheap) enough to happily withstand the hustle and bustle of commuting.
Don't buy it if...
You need more computing power 
Chromebooks are perfect for day-to-day or low-intensity work, but if you need a machine to run statistical programs or withstand some heavy-duty workloads, this isn't for you. 
You need to use specific programs
If you need to use rendering software, want to dive into animation, or play the latest games, you're not going to be doing that on this - or most other Chromebooks, for that matter. Perhaps a MacBook Air would be a better choice? 
Acer Chromebook Spin 314 (2023): Also consider
If our Acer Chromebook Spin 314 review has you considering other options, here are two more laptops to consider...  
How I tested the Acer Chromebook Spin 314
Several hours a day over the course of a week
Office work, general web use, Android games and apps, media playback
Techradar benchmark suite, real-world tests, using the laptop for work
I used the Acer Chromebook Spin 314 as my main device for a few days for work and as a personal computer over the weekend, testing it over a week in total. I did all my usual work with it - which mostly comprises word processing, online research, and video calls - and then used it in tablet mode to watch YouTube at home.
First reviewed September 2023