PSVR 2 needs to change to outsell its predecessor
Sony seems confident that PSVR 2 could outsell its PS4 predecessor, but it needs to do itself some favors to get there.
It looks like Sony is confident that PSVR 2 could outsell its predecessor, but things will need to change in order to make that happen.
Sony's chief financial officer, Hiroki Totoki, was optimistic on the topic of PSVR 2 outselling the first PlayStation VR headset when speaking at the Morgan Stanley Technology, Media & Telecom Conference just last week (thanks, VGC).
"We are very happy to launch VR2 on PS5," Totoki said at the event. "VR1, we sold over five million units, and I think we have a good chance to exceed that amount with PlayStation VR2."
And while the PS5 headset is undoubtedly excellent, boasting superb image quality and welcome features like eye-tracking support, it doesn't seem to be a hit with console owners out of the gate.
PSVR 2's pre-order performance was reportedly quite poor, and the high cost of $549 / £529 / AU$879 certainly won't do it any favors in the immediate future. It's an impressively high-end headset, for sure, but the fact it's more expensive than the PS5 itself is simply bad optics for the average consumer.
Does PSVR 2 stand a chance?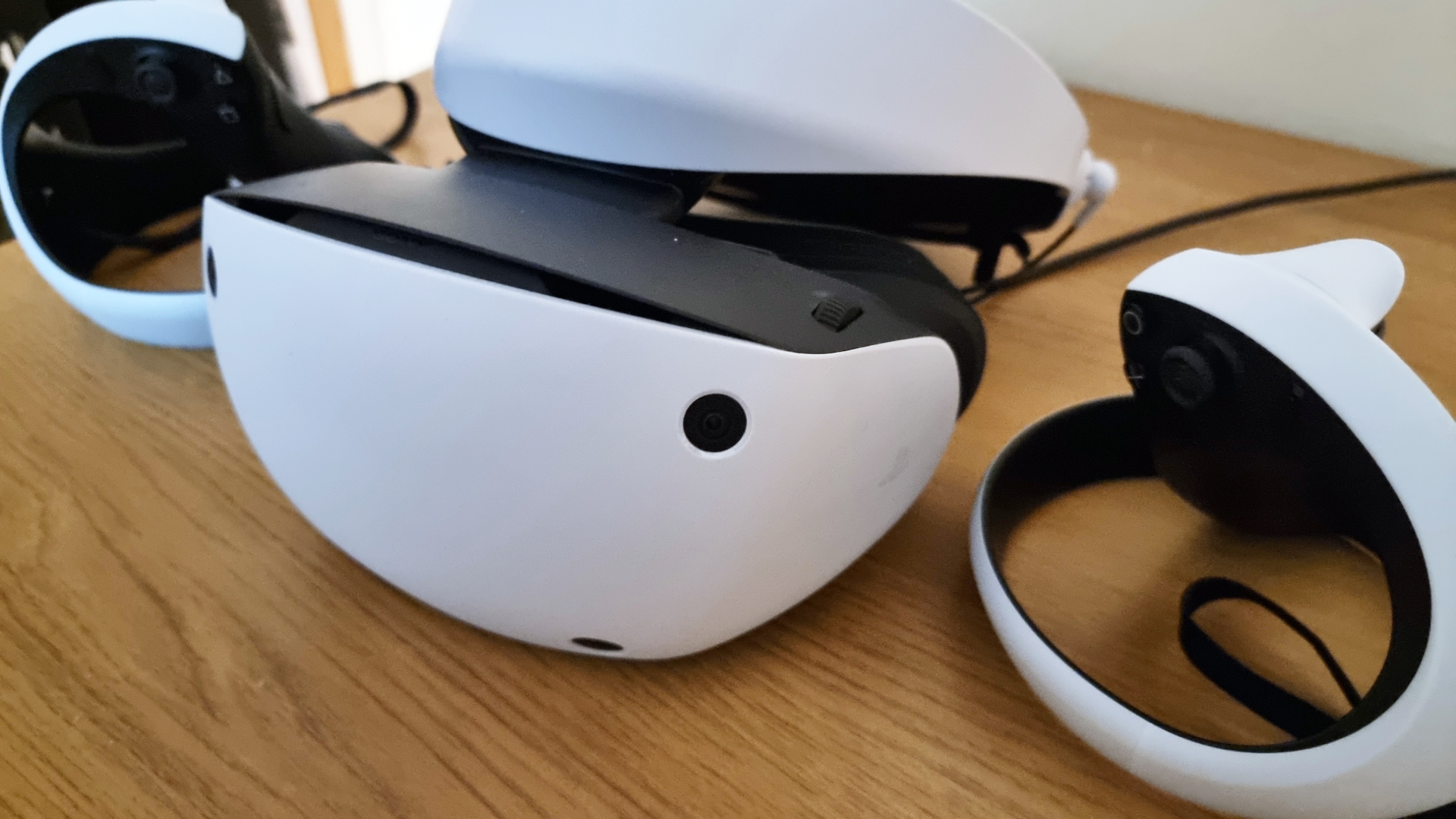 I personally want nothing but success for PSVR 2. I've loved my time with the headset so far, and playing some of the best PSVR 2 games has been joyous. Between Horizon: Call of the Mountain's immersive climbing and Gran Turismo 7's breathtaking driving experience, the act of playing games in PSVR 2 is simply fantastic.
And I know it's early days; the headset isn't even a month old at the time of writing. But at present, PSVR 2 is not well-positioned to even scratch the surface of its predecessor's impressive sales record.
Sony is going to need more exclusives than just Horizon if it really wants to start shifting PSVR 2 units. But beyond that, the VR headset is kneecapped in a number of ways. It's not backwards compatible with original PSVR games, for a start, meaning you'll still have to dig out your old headset if you fancy dipping back into Resident Evil 7 or Astro Bot: Rescue Mission. As it stands, we're relying on developers to port their PSVR games to the new headset, and that's not a guarantee.
I'd also love to see Sony bring PSVR 2 games to its PS Plus game catalog. If players are able to download some VR exclusive games at the cost of a monthly subscription, that'll ease the burden on their wallets, especially after dropping a mountain of cash on an expensive headset.
Again, I want to stress that at such an early stage, we simply don't know how PSVR 2 will perform in the long run. But there are things Sony can do now, such as the above suggestions, to make PSVR 2 that much more palatable. A price drop would help, too, but I can't see that happening for at least a couple more years.